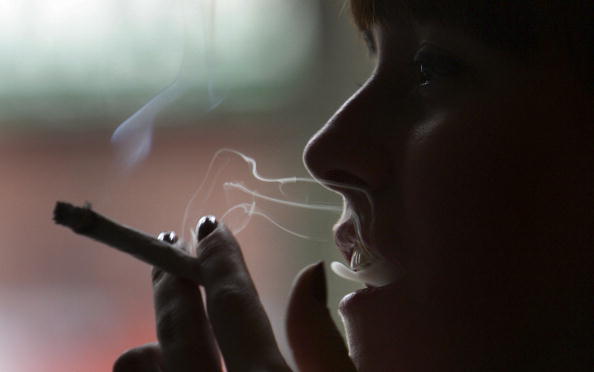 "Blow in her face and shell follow you anywhere." That was how one advert tried to sell cigarettes back in the 1960s.
More than half a century later, the glamorous, seductive veneer of the cigarette industry has gone up in smoke.
Gone is the attractive packaging, which has been replaced by ugly images of tarred lungs, rotten teeth, and even the odd coffin.
And investors are increasingly recognising that the tobacco sectors days are numbered. Over the past three years, allocation to tobacco across the UK large-cap equity category average has fallen from seven per cent to four per cent, while the UK equity income category has fallen from 6.3 per cent to 3.6 per cent, according to Morningstar.
Meanwhile, earlier this month, the UKs largest pension scheme, Nest, announced that it will sell all of its shares in tobacco companies, divesting its £40m holdings over the next two years.
"Tobacco companies are facing legal challenges across the world from governments taking action against an industry causing serious harm to their citizens," says Nests chief investment officer, Mark Fawcett.
Its not just Britain that has got tough on tobacco either, as 194 countries (including the UK) signed up to the World Health Organisation Framework Convention on Tobacco in 2005, in which members have committed to reducing the demand for tobacco. As a result, strict governmental controls on marketing, advertising and selling of tobacco products have been put in place, such as banning the sale of tobacco products to under-21s in certain US states.
"In our opinion, tobacco is a struggling industry which is being regulated out of existence," Fawcett adds.
And of course, this harsher regulatory environment has made it a lot harder for tobacco companies to attract new customers, while theyre also battling declining volumes in traditional cigarettes due to the growing popularity of e-cigarettes.
Nicotine high
Despite clear questions over the sustainability of the tobacco sector, Nest is the first auto-enrolment scheme in the UK to announce its intention to divest.
And indeed, almost every asset manager in the UK has at least one fund that is exposed to this sector.
So while the health risks are clear, tobacco companies are still big business. Indeed, the UKs two tobacco companies, British American Tobacco and Imperial Tobacco, still feature highly in the FTSE 100 index.
Keith Bowman, equity analyst at Interactive Investor, says that both of these companies are still attractive to investors because of the dividend payments on offer. "Both continue to offer yields comfortably above the average of the FTSE 100 index," he says.
And while the demise of the tobacco industry has been predicted for some time, Bowman reckons that it shouldnt be stubbed out just yet. "Investors may be underestimating the timing and impact which increased regulation could have. For now, expectations appear to point to around the middle of the next decade for any ban to take full effect, giving the industry time to build sales of alternatives."
As with everything investment-related, timing is critical – and for the most part, its the timing of US regulations that investors need to be aware of.
For example, the US is mulling a potential ban on menthol cigarettes, which are often seen as a gateway into smoking. Likewise, a possible move to impose maximum nicotine levels on cigarettes by the US regulator also raises investor uncertainty.
However, consensus expectations suggest that these proposed rules are unlikely to come into force within the next 10 years, therefore giving the industry time to adjust.
For now, Bowman points out that valuations on the two big FTSE 100 companies are at 10-year average discounts. "Consensus opinion gives both UK companies the benefit of the doubt, coming in at a buy."
Slow-burner
While you might be able to buy tobacco stocks at a bargain price and make a short-term gain, holding these them over a long period of time is unlikely to be a good idea.
Bear in mind that British American Tobacco and Imperial Tobacco share prices have declined 20 per cent and 29 per cent respectively over thRead More